Photos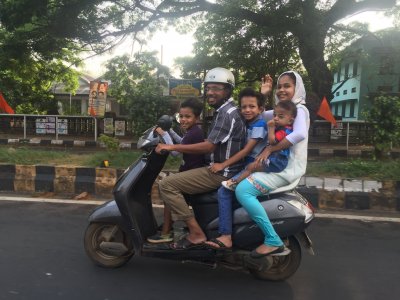 A few days ago we got a new record holder in scooter family driving. Five persons on one small machine.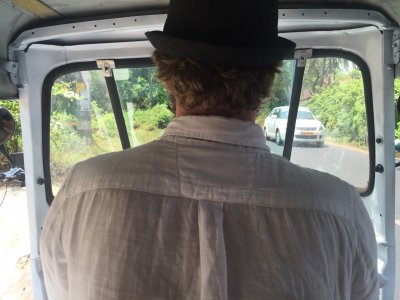 A typical view from the backseat.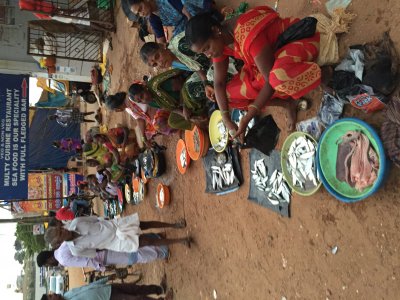 The fishermens wife's in the city we stayed yesterday are selling the catch of the day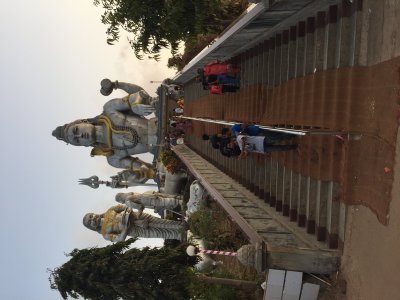 A giant Hindu God in a giant Hindu temple.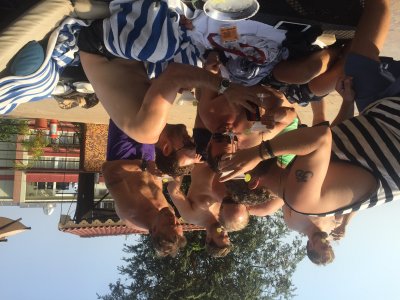 Sorry for the upside down photo but it is Happy Hour at the pool after the race was finished.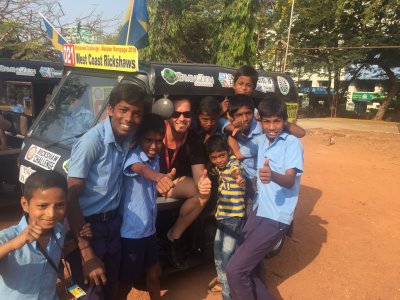 Happy school kids waiting for the gifts we brought from Sweden.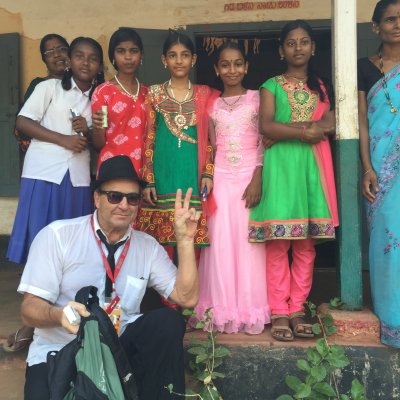 The admires of Blues Brothers were mainly the girls.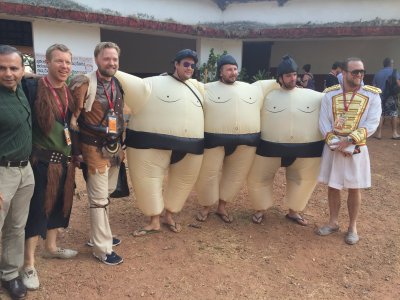 The Samurai team together with the Wikings and Marcus.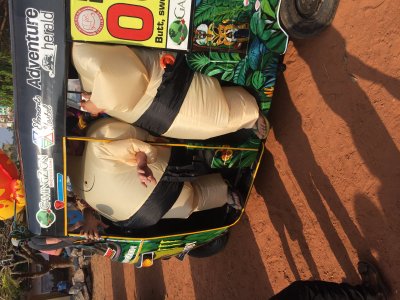 It is not easy to squeeze in three full size Samurais into a Rickshaw.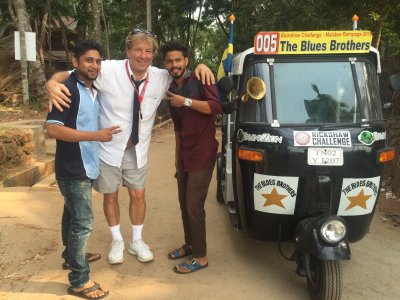 One of the missions we had was to act as taxi drivers for the locals, and here you see two of our happy customers.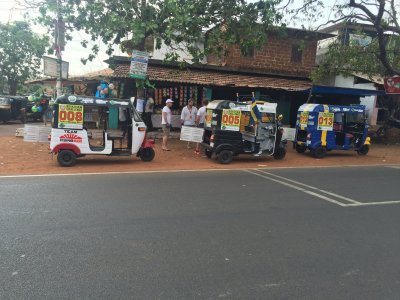 A typical place for a cup of good chai.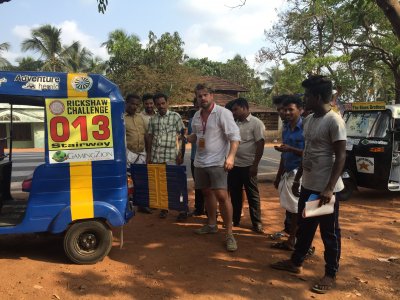 We get many new and good friends plus a lot of support at every stop we make.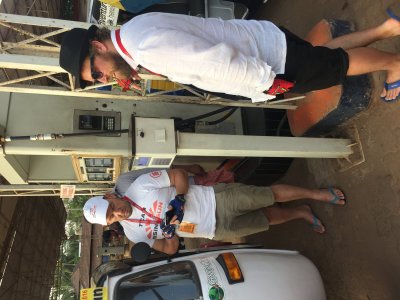 Thomas,, one of Blues Brothers new friends, together with Elwood at a gas station.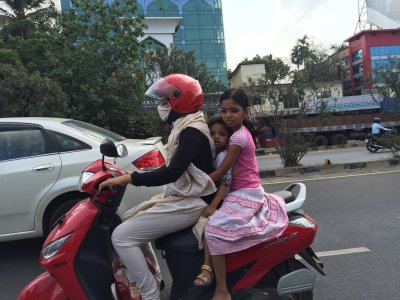 A mother with two daughters on the road. No talk about child safety here.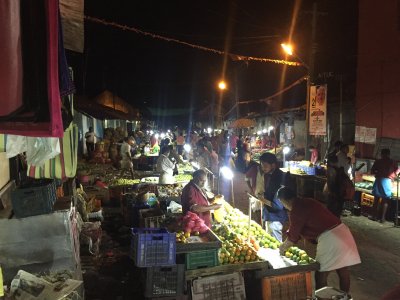 Calicut has a great night market for all kind of stuff. It was here he found a high quality black pepper.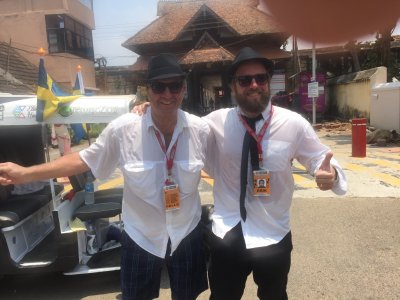 Today we got a mission from God. To visit a holy temple and prove we and our Rickshaw were there.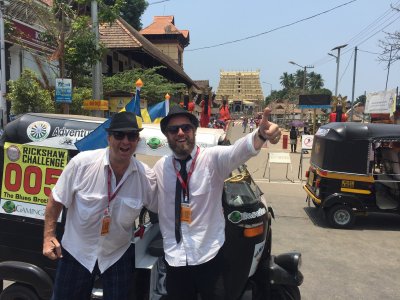 It was far to hot for Jake to wear his tie today.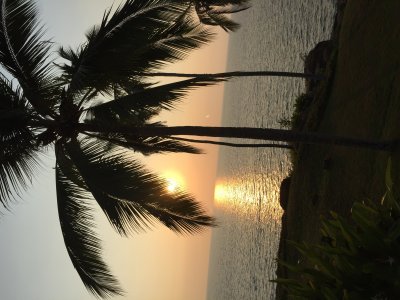 There are some extremely beautiful views around our hotel.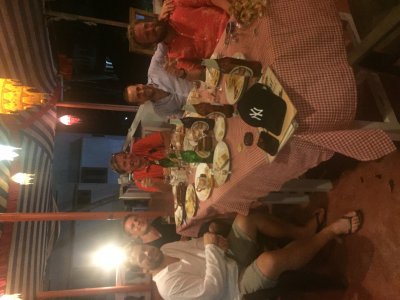 I am sure we ordered at least 15 main courses for five guys, just to be sure having tasted the entire Indian cuisine in one evening.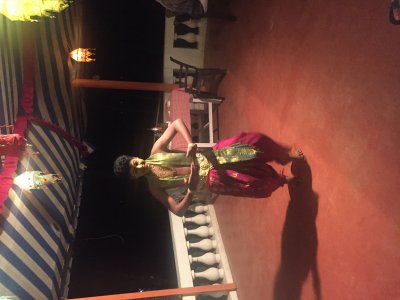 One of the three dancers showing us how to move with dignity and grace.
The new brass horn we bought in Mumbai seems to be moved by every luggage controllers police and flight attendents in India.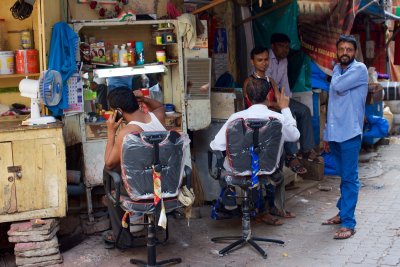 The queue was too long for geting Erik shaved in the best barber shop in Mumbai.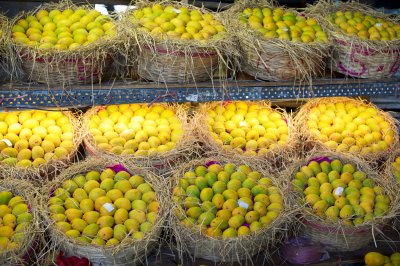 Different grades of mangos, but all of them tasted good.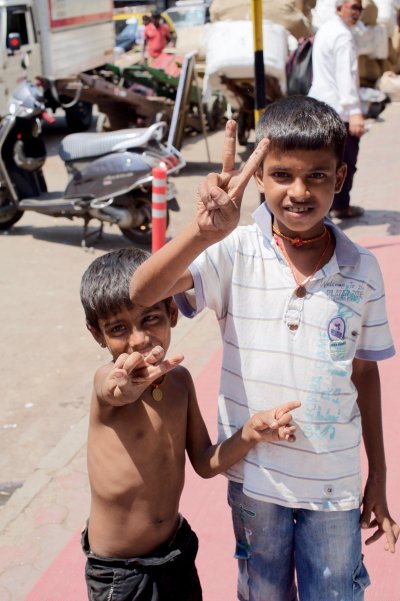 Smile.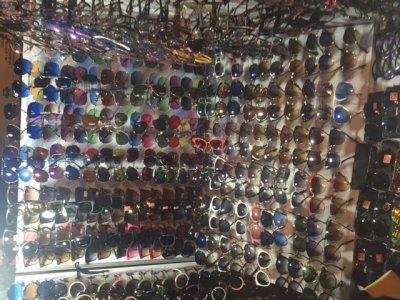 We were lucka to find real Ray-Ban's Wayfarer II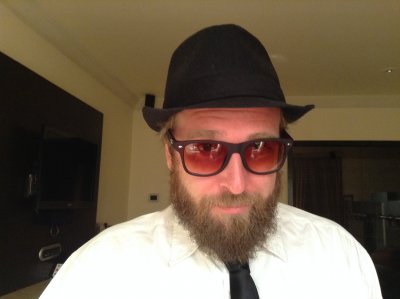 Elwood is almosed ready for the race.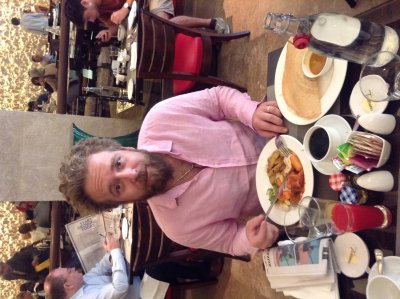 Erik seems to like the Indian style of breakfast, even if he is 90 degrees wrong.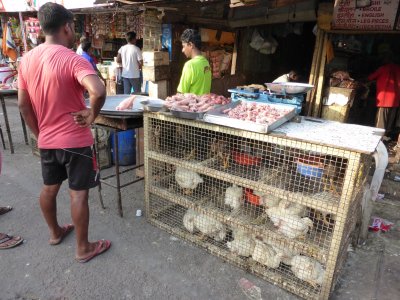 Fresh meat and a short transportation distance.
 https://images.staticjw.com/eri/7423/p1060096.jpg